WEST SYSTEM
105 Epoxy Resin
and Hardeners make up a versatile epoxy system that can be used for everything from basic, long-lasting repairs to the construction of high-performance composites. When blended at the appropriate mix ratio, WEST SYSTEM Epoxy Resin and Hardeners will cure to a high-strength plastic solid at 25°C. The resulting plastic adheres tenaciously to a wide range of materials including woods, fibreglass and other reinforcing materials, and metals.
Select from a range of hardeners and additives
to tailor your epoxy mixture's handling characteristics and cured physical properties to suit your working conditions and specific coating or bonding application.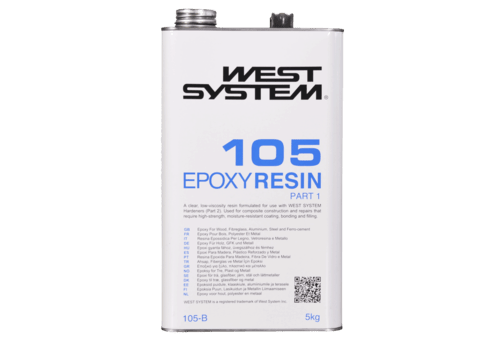 105 Epoxy Resin System
105 Resin is a clear, low-viscosity liquid epoxy resin.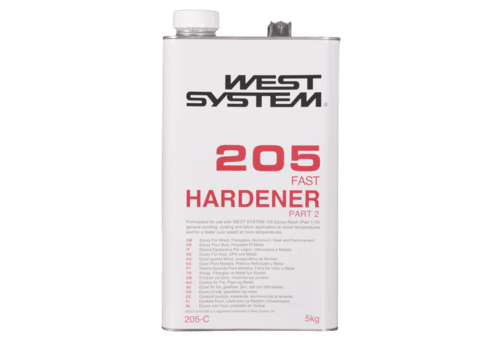 205 FAST HARDENER
205 Fast Hardener is formulated for general coating and bonding applications at lower temperatures a...
206 SLOW HARDENER
206 Slow Hardener is a low-viscosity epoxy curing agent for use when extended working time or a long...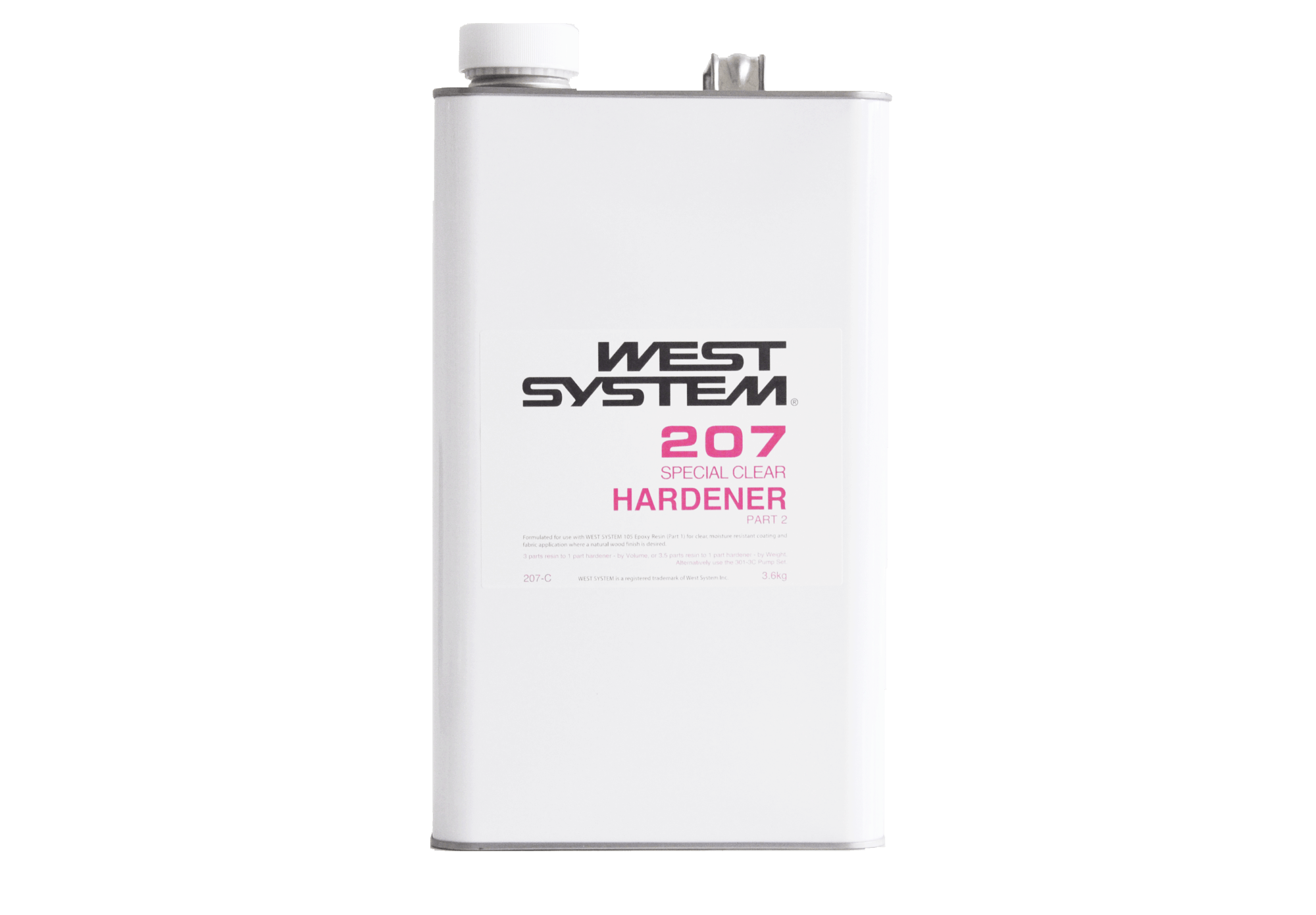 207 SPECIAL CLEAR HARDENER
207 Special Clear Hardener was developed for coating and fibreglass cloth application where an excep...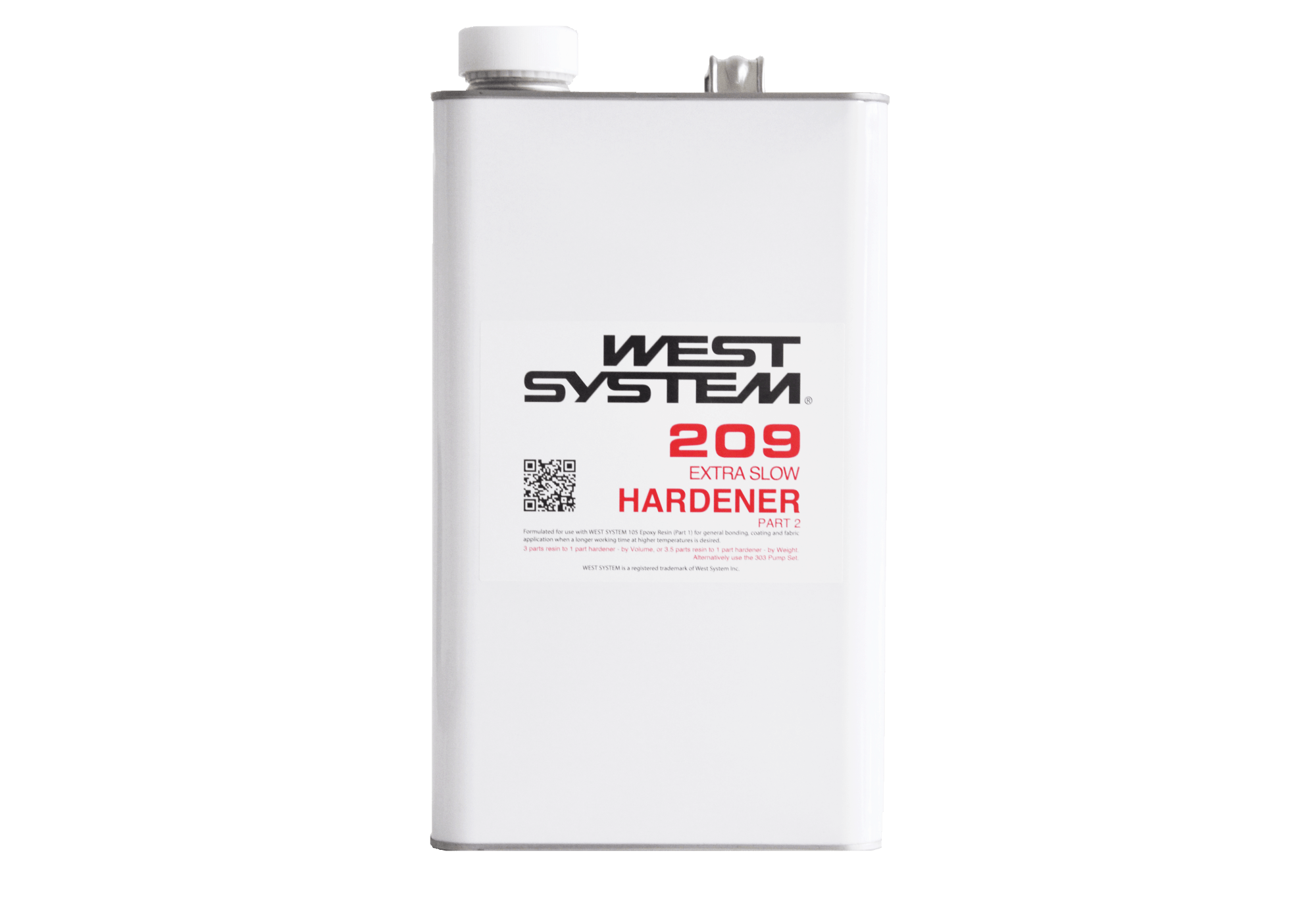 209 EXTRA SLOW HARDENER
209 Extra Slow Hardener is formulated for use with WEST SYSTEM 105 Resin or general coating and bond...