The WEST SYSTEM® range of epoxies and accessories includes everything you need to customise the ideal formulation for your project.
But for some projects, you don't need large quantities of tailor-made epoxy.
Designed with convenience in mind, these kits contain enough epoxy products the right application tools to complete small repairs on the go, along with thoughtful, illustrated instructions.
Suitable for a number of applications including quick repairs, general bonding and gap-filling.
They're perfect for storing on your boat or your vehicle in case of emergency, and handy to have around for when the marine chandler or hardware store is closed. Whether you've got a fibreglass boat, an aluminium boat, a plastic boat, you'll find WEST SYSTEM epoxy repair kits are convenient and indispensable.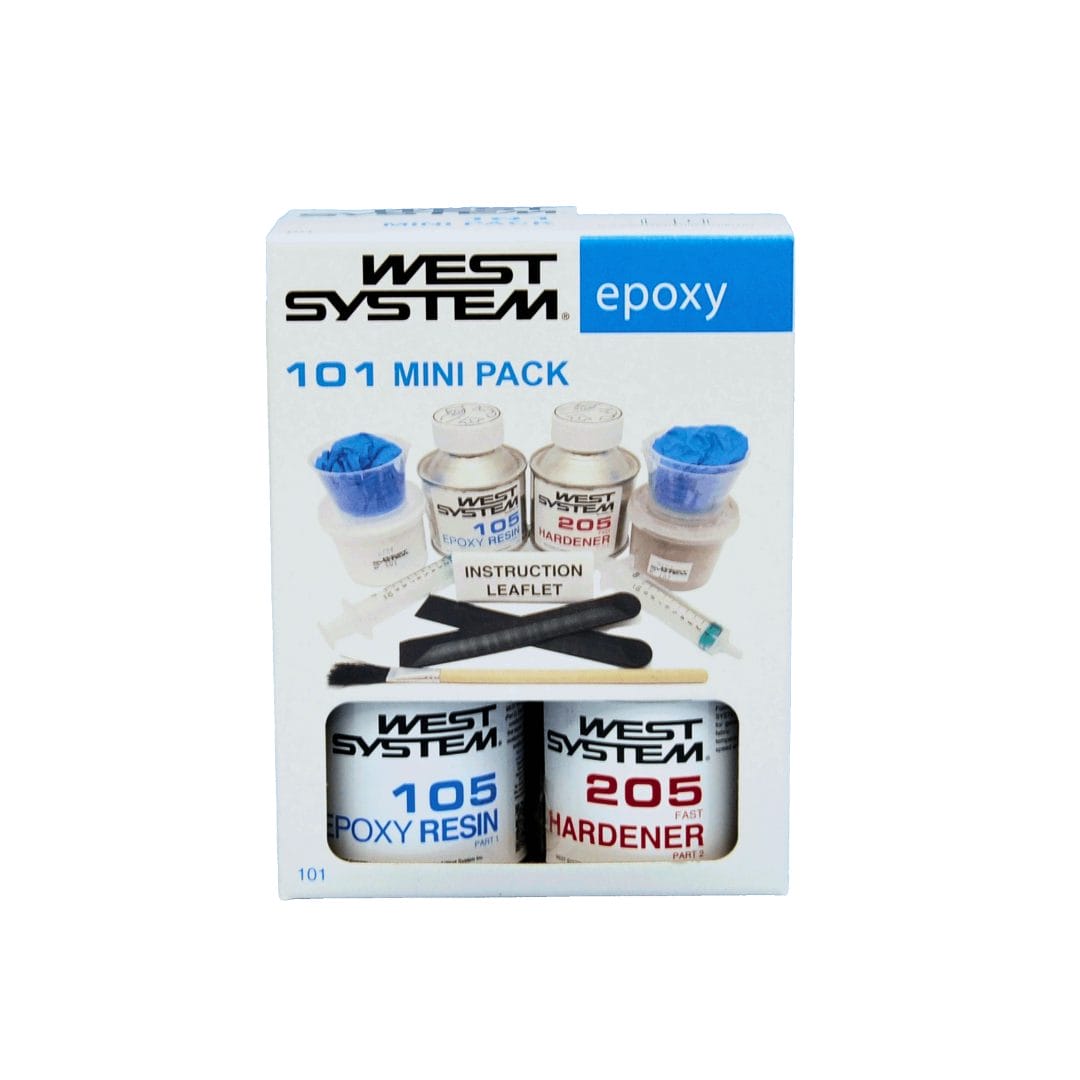 101 Mini Pack (105/205)
Everything you need to complete small repairs around the boat, shop, or home.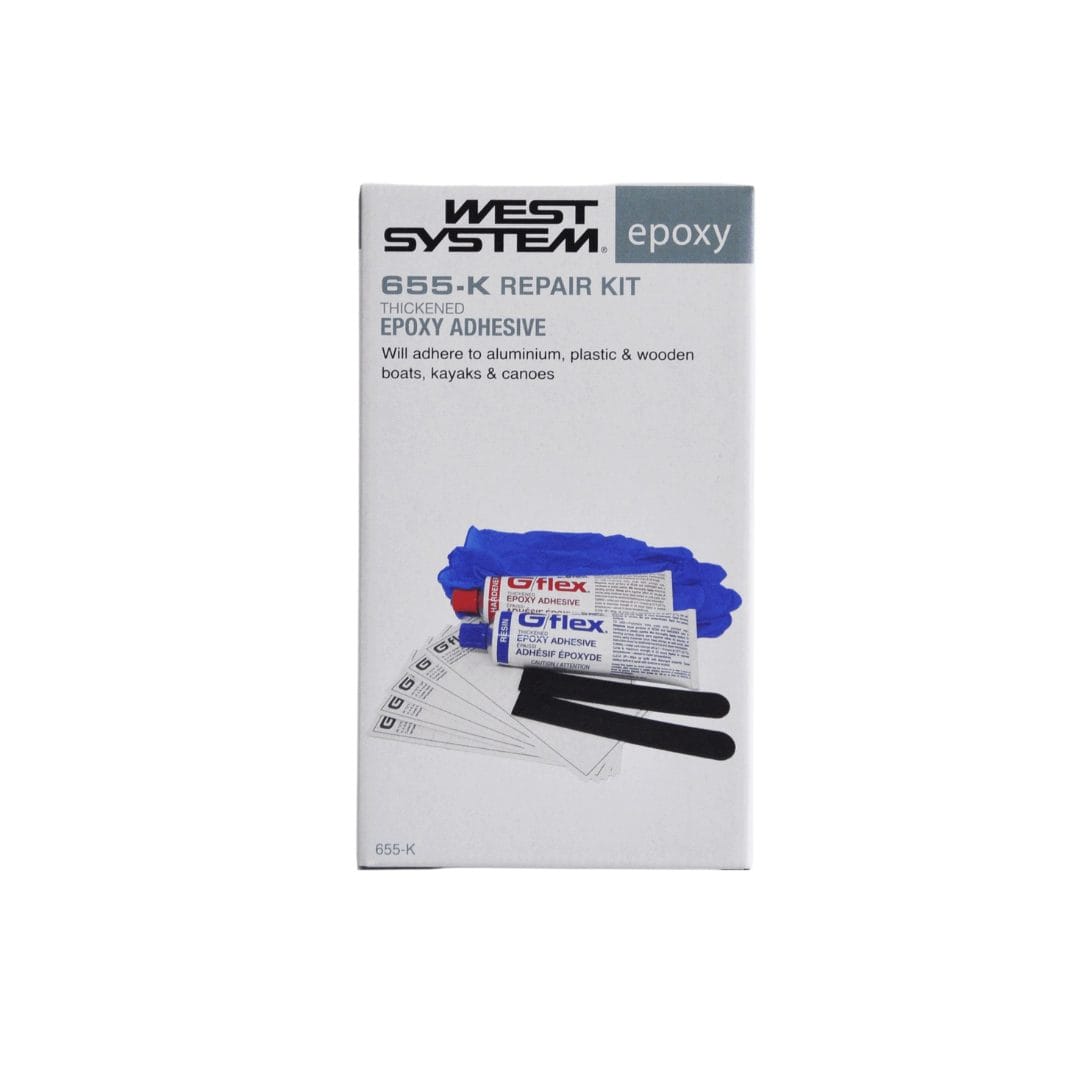 655-K G/flex Repair Kit
Repair splits, cracks, and small holes in plastic canoes, kayaks, and other small boats made from HD...
Fibreglass Boat Repair Kit
Repair cracks and scrapes, gelcoat blisters, loose hardware, delaminated decks and panels, damaged k...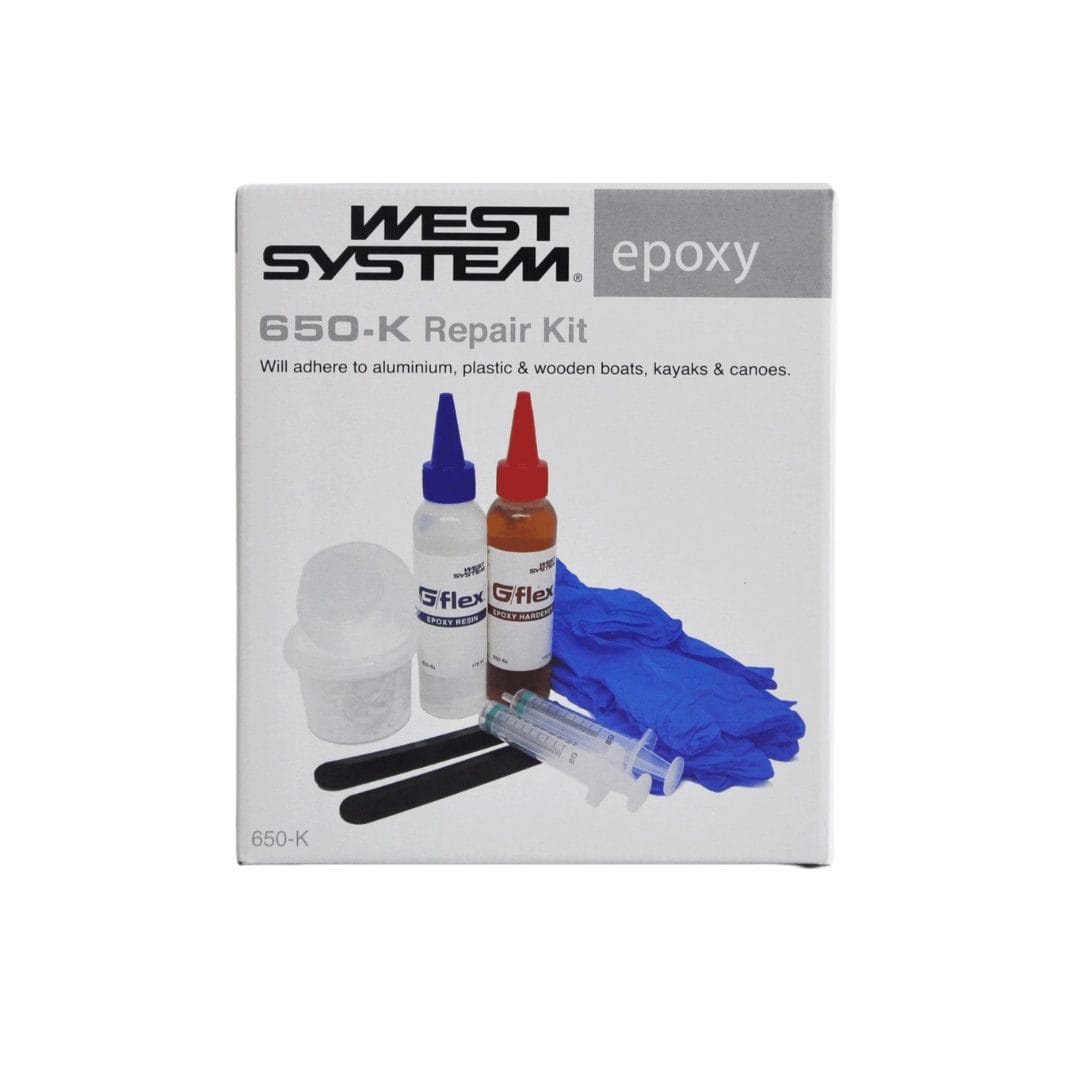 G/flex 650-K Repair Kit
Repair the most common problems with aluminium boats and canoes: leaking seams and rivets in alumini...